So I've seen mention from a couple people in various threads, that they are car people. Being a car lover myself, that got me wondering, what kind of cool rides the people of the forums have... Here's my current daily driver, soon to be project...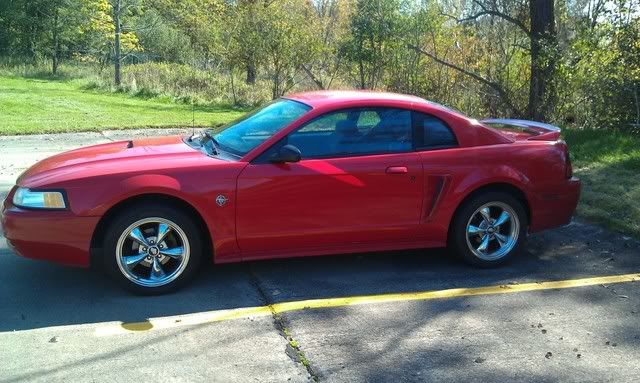 99 Mustang GT 35th anniversary edition.
In the summer I also get to drive cars from my friend's collection to the local cruise ins, he has 64, and 65 GTOs, a 67 Camaro, and a 65 Mercury Comet Caliente (which is for sale if anyone is looking).
He is only one person, so can only drive one (the 65 GTO), so he asks the wife and I to sometimes drive the others to the shows for him.
So what else does everyone have? Love car pics, but I don't want to see you stock family truckster, or grocery getting sedan